Novara Gospel Workshop
FROM APRIL TO SEPTEMBER 2023 | VOCAL COACH CARLA JANE
Read more
About The Workshop
The Workshop, with a limited number of participants, led by the extraordinary british vocal coach CARLA JANE, is for those who want to approach or improve vocal technique for gospel genre. Divided into 5 sessions, it provides an educational approach based on training, as is the tradition of the best British and American Gospel Vocal Coaches.

At the conclusion of the training course, directed by the same Carla Jane during the Novara Gospel Festival, the participants will have the opportunity to concretize and appreciate what they have learned, by exhibiting a few songs on the second concert evenings of the festival in September 2023. A unique and unforgettable experience ... a mix of quality, energy and exiting moments!!!

The programming of the workshops on separate/single whole day sessions spread through between April and September is unique in Italy and is the result of experience gained from previous editions. Participants in this way have the opportunity to deepen their knowledge of vocal techniques typical of black music, assimilating concepts and best songs and experimenting on how to approach the stage and improve harmony among the participants, paying particular attention to the qualitative aspect of the vocal.
The first four meetings will take place at the Auditorium Sala Crespi in Cerano (NO):
- sunday 16 april 2023 from 10:00 am to 05:30 pm
- sunday 14 may 2023 from 10:00 am to 05:30 pm
- sunday 11 june 2023 from 10:00 am to 05:30 pm
- sunday 3 september 2023 from 10:00 am to 05:30 pm
The fifth meeting will take place saturday 16 september 2023 from 10:00 am to 04:00 pm with a final concert in the evening at 09:00 pm at Teatro Coccia in Novara.

N.B. After each training, audio materials specially recorded during the sessions will be made available, to facilitate review and solidification of what has been learned whenever needed..

For more informations: + 39 347 2459961 - workshop@novaragospel.it

Vocal Coach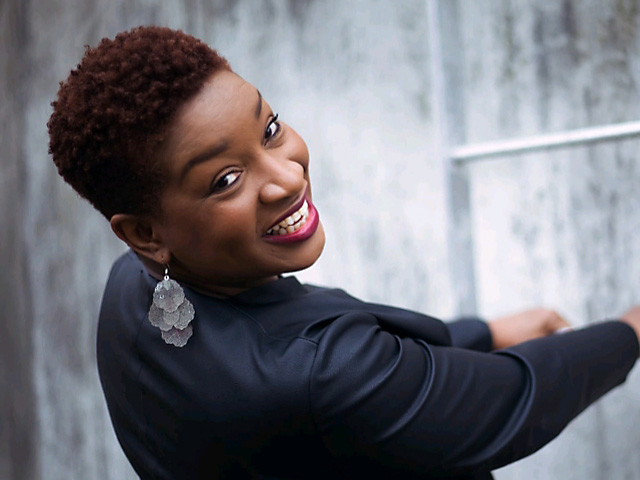 Carla Jane, began singing in her church choir from the tender age of five. At eighteen she had already developed a confidence and a unique style so much that she was already recognized and esteemed as one of the most talented and interesting gospel voices in England.

Long career singer, director and pedagogist, Carla has been working for over ten years as a vocal coach and choral conductor in numerous schools in Manchester and Liverpool, as well as directing her own choir and conducting workshops in several European cities, where she also had the opportunity to collaborate with Americans Donald Lawrence and Donnie McClurkin, true legends of contemporary gospel music.

His motto is "Sing it like you mean it", a slogan he uses to encourage people to sing with passion and conviction, incorporating their personalities and life experiences in order to convey an authentic and sincere message.

"I love singing, I love gospel music and I love my work because it allows me to encourage others to give the best of themselves and this makes me happy".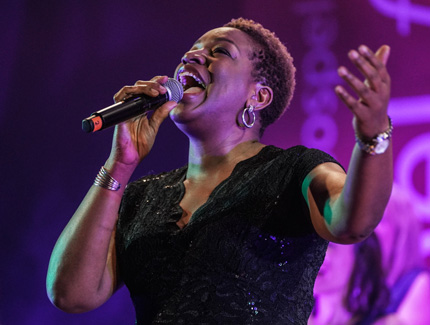 Carla Jane
Manchester (UK)


Some videos from the last editions workshops final concerts
Newsletter
Subscribe to the newsletter to stay updated on the training proposals promoted by the Novara Gospel Festival